Our rooms are clean, hospitable and come equipped with a bed, mattress, table, chair and attached bathroom. All participants are given individual rooms for their personal reflection.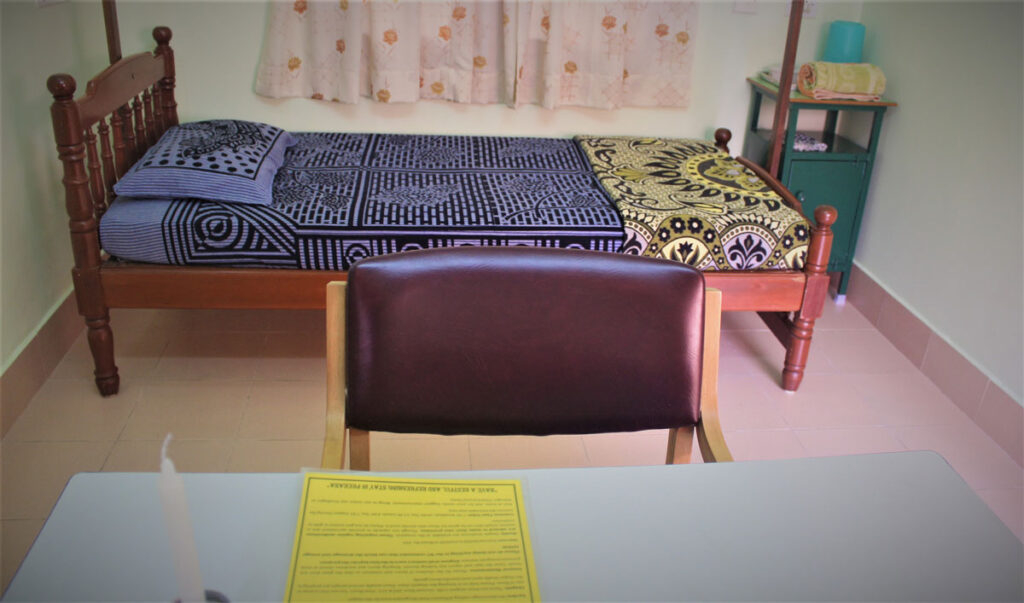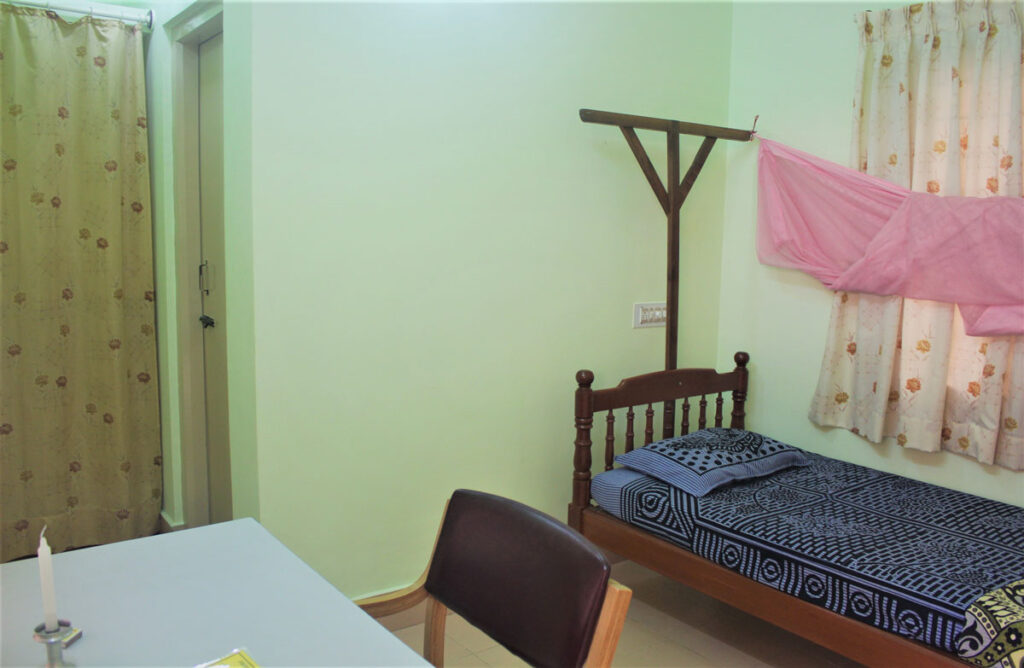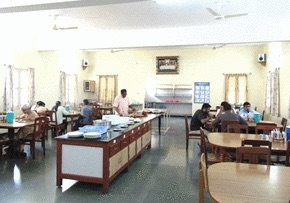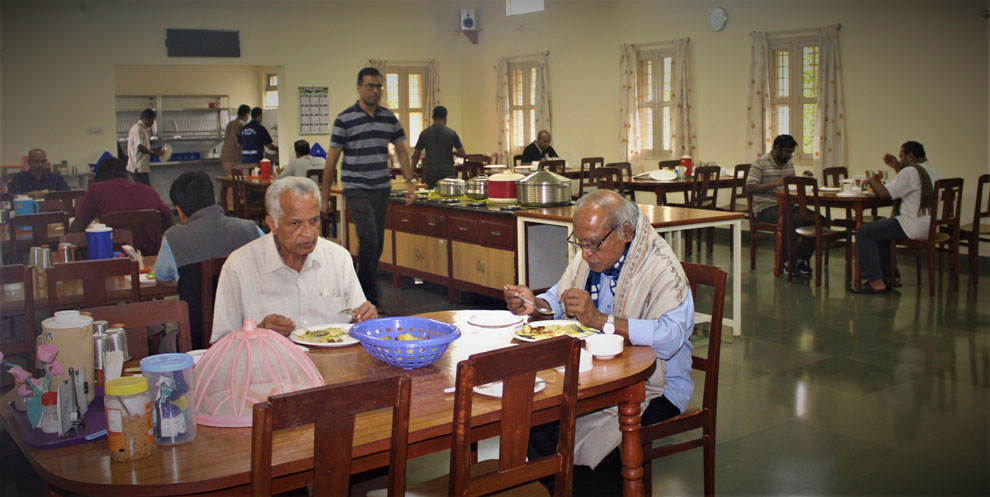 Hot, Fresh food is a popular attraction for all our Participants. We serve both vegetarian and non-vegetarian meals along with Tea/Coffee in the morning and evening. We grow our own vegetables and fruits and this is available to all participants as part of daily meals.
Our campus is alive every evening, with participants playing many sports, games, and using the large grounds for walking . All participants are welcome to participate in recreational activities.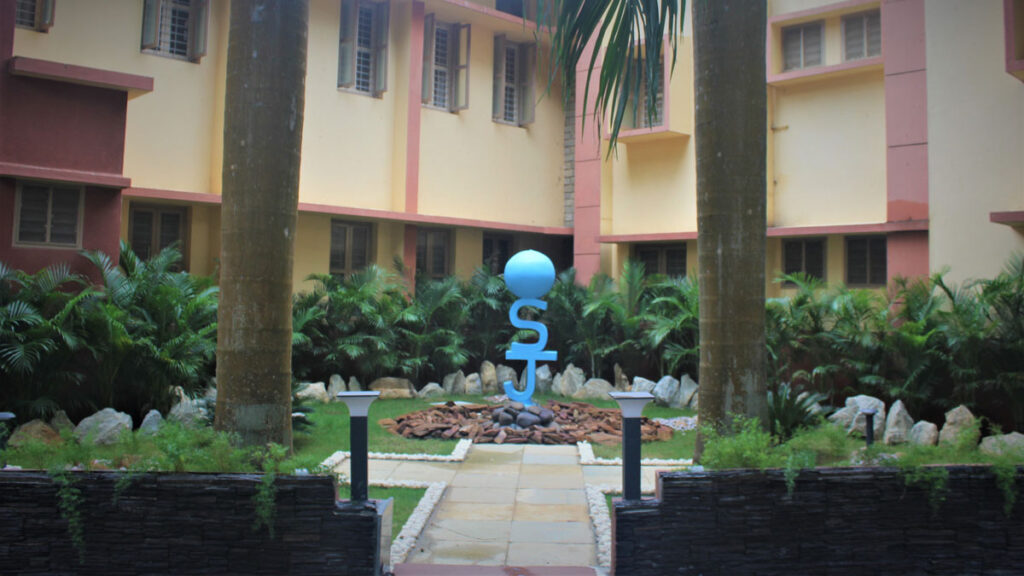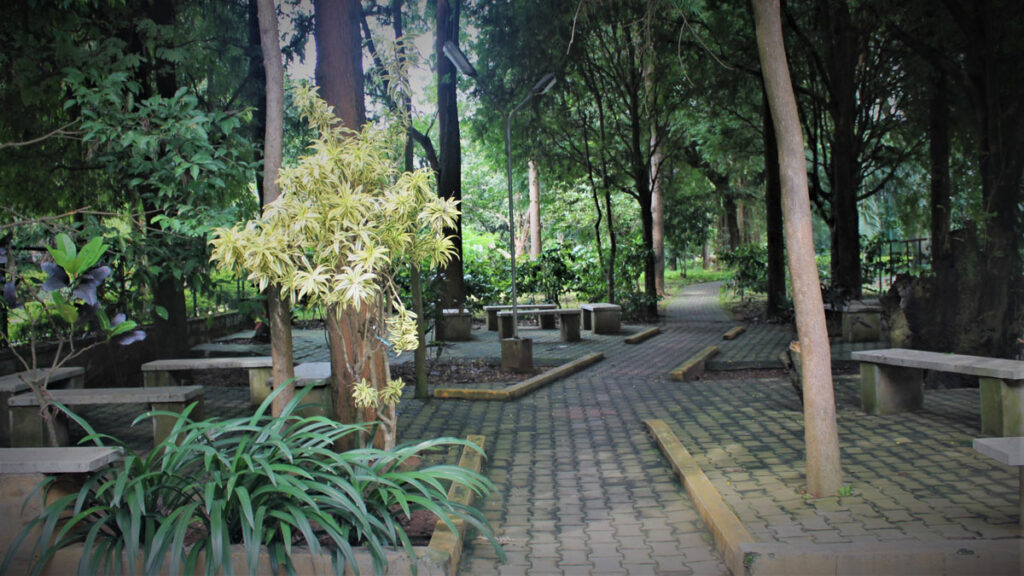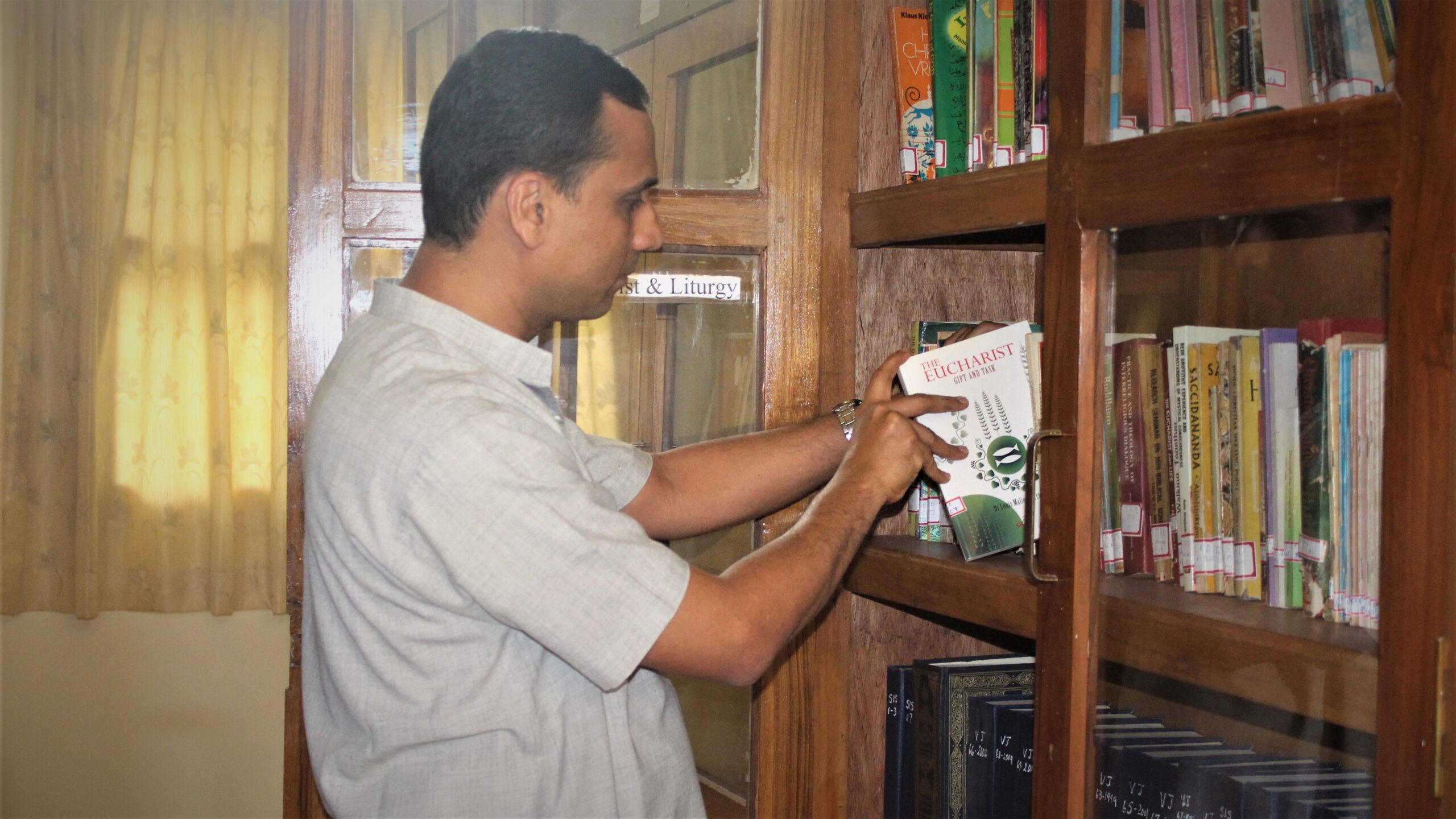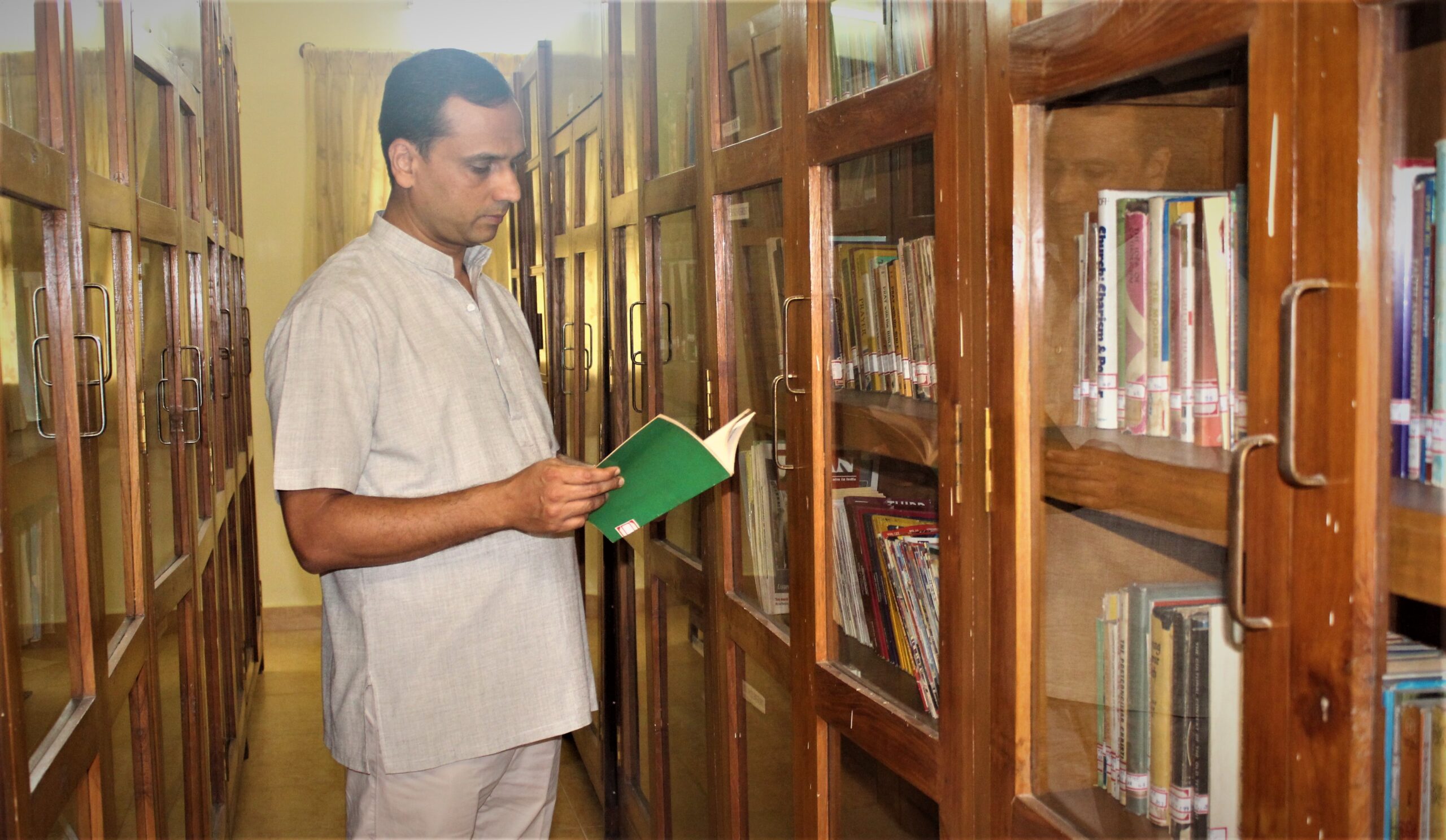 LIBRARY & COMPUTER CENTER
We have a small library on campus, complete with up to date magazines, and books on various topics. Participants also have access to a computer centre for their study and research needs.