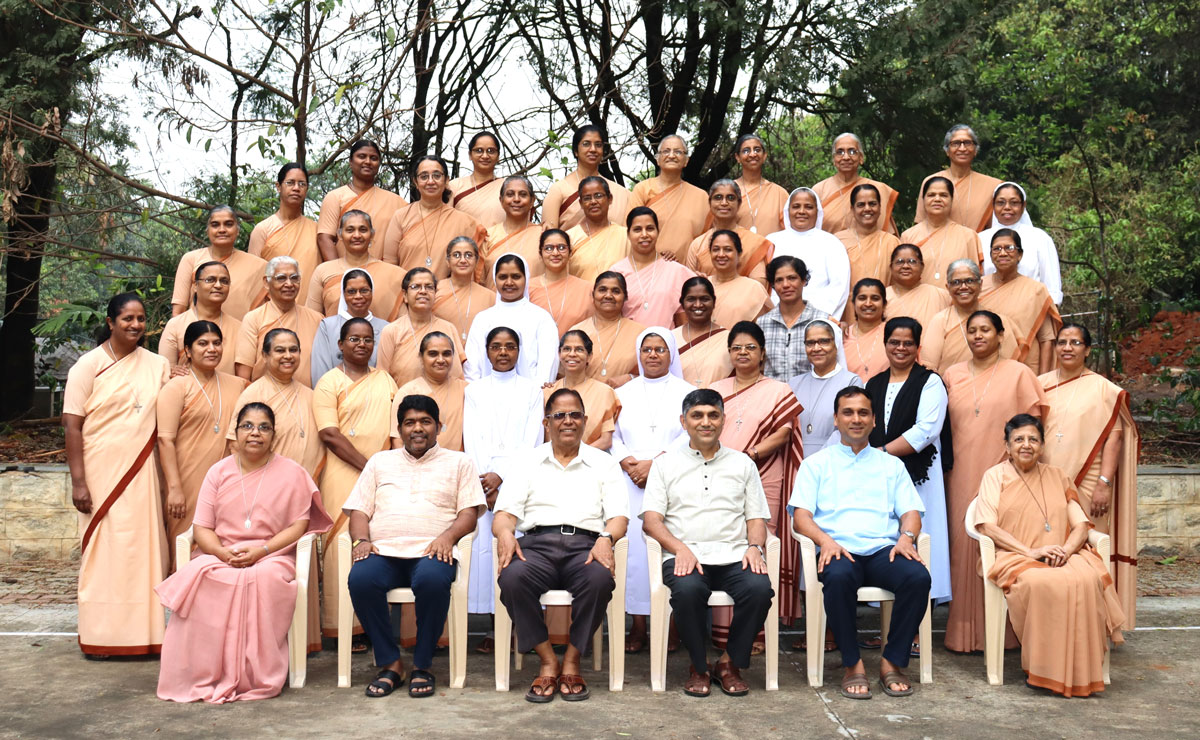 RELIGIOUS LEADERSHIP March 14-23, 2022 – Batch I March 28 – April 26, 2022 – Batch II
Leadership today needs to be transformative.' As Christian leaders, we are called to be like leaven in the dough bringing about transformation. This course had to be conducted twice as we had 85 participants. The first batch had 50 sisters belonging to various congregations from all over India. The second batch had 35 of them both priests and sisters.
The sessions on 'Transformative Leadership to animate the community for Apostolic mission' was taken by Fr Joe Mathias SJ. His classes were from a psycho-spiritual perspective, which helped the participants to understand Christian leadership in the light of Jesus the servant leader. Fr Jason Furtado SJ dealt with Financial Management during the course gave practical tips to manage temporal goods of the community and of the registered Society. Fr Jossie D'Mello SJ dealt with Christian Leadership, Community life, Discernment, and Decision-making.
At the end the would-be animators and superiors were enkindled, enlightened, and energized to take up their new ministry of leadership with new insights, ways and vigor, from this course.